ESA Journals
Clinical Endocrinology
ESA has partnered with the Journal Clinical Endocrinology, This will be our Society's journal.  ESA members will have electronic access to this journal and will be able to get articles published.  The editorial board can be expanded to include more Australian members.
Clinical Endocrinology publishes papers and reviews which focus on the clinical aspects of endocrinology, including the clinical application of molecular endocrinology. It does not publish papers relating directly to diabetes care and clinical management. It features reviews, original papers, commentaries, cases of the month, book reviews and letters to the editor. Clinical Endocrinology is essential reading not only for those engaged in endocrinological research but also for those involved primarily in clinical practice.
To access the journal:
Use the member log-in on the homepage: http://www.endocrinesociety.org.au/
Go to membership then Clinical Endocrinology Journal

Edited By: J. S. Bevan, S. J. Judd and S. G. Ball
Impact Factor: 3.353
ISI Journal Citation Reports © Ranking: 2013: 53/123 (Endocrinology & Metabolism)
Online ISSN:1365-2265
Website: http://au.wiley.com/WileyCDA/WileyTitle/productCd-CEN.html
Endocrinology, Diabetes & Metabolism Case Reports

ESA members benefit from ESA's recent collaboration with other leading societies worldwide and Bioscientifica, a not-for-profit subsidiary of the Society for Endocrinology.. Members of ESA are eligible for a special discounted publishing fee of just £100 (in 2013) when publishing case reports in the open access publication; Endocrinology, Diabetes & Metabolism Case Reports (submit online via www.edmcasereports.com)
Endocrinology, Diabetes & Metabolism Case Reports is a unique, open access resource that publishes and links together case reports, enabling practitioners to communicate findings, share knowledge and convey medical experiences efficiently and effectively; furthering both medical education and clinical practice. The search and browse functionality enables fluid navigation between case reports, facilitating discovery, connections and comparisons; making it the go-to resource across all the many disciplines intersecting with endocrinology, diabetes and metabolism.
Website: www.edmcasereports.com
Click on Journal of Molecular Endocrinogy
Click on Journal of Endocrinology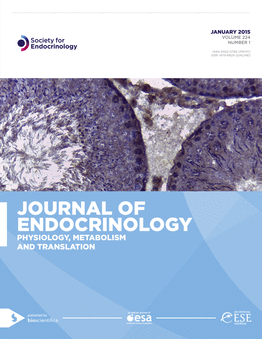 Australian Endocrinology Research Review
Australian Endocrinology Research Reviewis an independent medical update. Each edition features 10 key medical articles from global endocrinology journals with commentary from Professor Cres Eastman and Professor Duncan Topliss on why it matters to Australian practice.

It is free to receive for all Australian health professionals and is delivered by email as a PDF attachment.
Sign Up here to receive the publication on a regular basis.
Website:http://www.researchreview.com.au/au/Clinical-Area/Internal-Medicine/Diabetes-Obesity/Endochrinology.aspx
DOWNLOAD Endocrinology Research Review Issue 27
Dear ENDOTEXTand THYROIDMANAGER READERS---
May 2016 bring you some peace and prosperity. And if you wish to expand your knowledge of Endocrinology, may we recommend— not surprisingly, WWW.ENDOTEXT.ORG, and WWW.THYROIDMANAGER.ORG.

More good things keep happening on ENDOTEXT. For example, Jonathan Purnell, Professor Of Medicine at the Oregon University of Health Sciences has become the Section Editor on Obesity, our book-within-a-book, "OBESITEXT". Aidar Gosmanov, Associate Professor at University of Tennessee Health Science Center is now co-editor of the Diabetes Section..

On January 16 the NIH/NLM/NCBI will upload all of the latest chapters in ENDOTEXT to their version of ENDOTEXT, and Index them in PUBMED, as is done every 3 months. http://www.ncbi.nlm.nih.gov/books/NBK305900 If you wish to always see the very latest material on all topics you should visit our website directly. Among recent additions you will find an outstanding review of insulin types, pharmacology and treatment http://www.endotext.org/chapter/modalities-for-treatment-of-diabetes,
an update on Islet cell transplant http://www.endotext.org/chapter/diabetes-treatment-strategies/islet-transplantation/,
the word on Paget's disease http://www.endotext.org/chapter/pagets-disease-of-bone/,
treatment of hypercholesterolemia http://www.endotext.org/chapter/the-severe-hypercholesterolemia-phenotype-genes-and-beyond/,
everything you need to know about sub-acute thyroiditis http://www.thyroidmanager.org/chapter/acute-and-subacute-and-riedels-thyroiditis/,
and many, many more current essentials for the well-grounded Endocrinologist in 2016

READ MORE