Position Statements
The Endocrine Society of Australia, from time to time, publishes position statements on issues in Endocrinology, particularly as they relate to the Australian context. These statements are not designed to necessarily communicate with a lay audience, nor are they designed to be for patient support purposes.
These statements have been prepared by members of the Endocrine Society of Australia, sometimes in collaboration with members of related societies.
Acknowledgement is given to other societies where they have contributed. The statements have the endorsement of the Council of the Endocrine Society of Australia.
Position Statement on
Growth Hormone Replacement of Growth Hormone Deficiency in Adults
The Endocrine Society of Australia (ESA) holds the view that adults with growth hormone (GH) deficiency are not normal and have impaired health. Such patients have a characteristic clinical syndrome which includes abnormal body composition, reduced physical fitness, increased cardiovascular risk factors, osteopaenia and impaired psychological function. Based on evidence that GH replacement is beneficial, the ESA endorses the principle that adults with GH deficiency should be considered for GH replacement therapy. Such patients must be accurately diagnosed. Patients with a history of organic hypothalamic-pituitary disease exhibiting characteristics of the GH deficient syndrome and who fulfil rigorous diagnostic criteria should be considered eligible for treatment. The ESA recommends the guidelines of the Endocrine Society* for the diagnosis, treatment and monitoring of GH deficient patients on GH therapy. The ESA does not support the use of GH in adults without GH deficiency.
* Evaluation and treatment of adult growth hormone deficiency: an Endocrine Society Clinical Practice Guideline. J Clin Endocrinol Metab 96: 1587-1609, 2011.
Heavy Menstrual Bleeding Clinical Care Standard
https://www.safetyandquality.gov.au/our-work/clinical-care-standards/heavy-menstrual-bleeding/
Heavy menstrual bleeding is a common problem affecting 25% of women of reproductive age.1 It has been defined as 'excessive menstrual blood loss which interferes with the woman's physical, emotional, social and material quality of life, and which can occur alone or in combination with other symptoms'.2
Around 50% of women referred to secondary care for heavy menstrual bleeding experience severe or very severe pain, even when they do not have any uterine pathology3, and many women who seek medical help do so because of disabling pain.4
The range of management options for heavy menstrual bleeding has expanded and improved since the 1970s and 1980s, when rates of hysterectomy for menstrual disorders were first observed to be relatively high and to vary considerably between regions.5,6 Although hysterectomy remains an option, it is not generally recommended for first-line management unless less invasive options are unsatisfactory or are inappropriate.2
The development of a Clinical Care Standard on heavy menstrual bleeding was a recommendation of the first Australian Atlas of Healthcare Variation.
The goal of the Heavy Menstrual Bleeding Clinical Care Standard is to ensure that women with heavy menstrual bleeding are offered the least invasive and most effective treatment appropriate to their clinical needs, and have the opportunity to make an informed choice from the range of treatments suitable to their individual situation.
The Heavy Menstrual Bleeding Clinical Care Standard was launched on 20 October 2017 at the Rural Medicine Australia Conference 2017 (RMA17) in Melbourne. Watch a video of the launch and panel discussion online.
You can also watch an interview with Professor Anne Duggan and Mrs Hayley Harrison filmed at RMA17 and reproduced courtesy of the Australian College of Rural and Remote Medicine.
Download the Heavy Menstrual Bleeding Clinical Care Standard
The 2017 Guidelines of the American Thyroid Association for the Diagnosis and Management of Thyroid Disease during Pregnancy and the Postpartum has recently been accepted for publication in the Thyroid journal and can now be found online.
Endocrine Society of Australia statement on thyroxine preparations available in Australia
For many years, two thyroxine preparations have been marketed in Australia, Oroxine and Eutroxsig (both marketed by Aspen Pharmaceuticals), available in 50, 75, 100 and 200 μg tablets. These preparations are identical, and so it has been immaterial which is dispensed to patients, and brand switching has not been problematic. A new preparation , Eltroxin (also marketed by Aspen) is now available which features a wider range of tablet strengths (25, 50, 75, 100, 125, and 200 μg) and (unlike Oroxine/Eutroxsig) does not require refrigeration. This may allow more accurate daily dosing for patients and may be more convenient.
Implementation of the new PBS testosterone criteria
Andrology Australia and the Endocrine Society of Australia have released an advisory note on the implementation of the new PBS criteria for the prescription of testosterone.
In April the Pharmaceutical Benefits Advisory Committee (PBAC) announced new criteria for prescription of testosterone on the Pharmaceutical Benefits Scheme (PBS). The new criteria contain two major changes to the way testosterone is prescribed on the PBS.
The first is that local doctors will no longer be able to continue to prescribe testosterone treatment without having the diagnosis validated by a specialist (endocrinologist, urologist, or member of the Australasian Chapter of Sexual Health Medicine). At the time of authority being obtained a date for an appointment and the name of a specialist must be included by the local doctor.
The second change relates to the prescription of androgens for men over the age of 40 who do not have a defined pituitary or testicular disorder. For these men to receive PBS support, the threshold testosterone level in the bloodstream has been lowered from 8 nmol per litre to 6 nmol per litre, effectively tightening the criteria.
Andrology Australia has received numerous enquiries since we published this news in the Autumn 2015 issue of The Healthy Male. In response, we have prepared an advisory note, in cooperation with theThe Endocrine Society of Australia, which offers some suggestions that may assist with understanding the changes and implementing the new PBS criteria.
Australian and New Zealand Bone and Mineral Society releases widely endorsed Position Paper on Secondary Fracture Prevention: A Call to Action.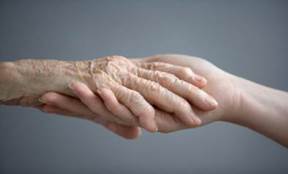 On 11 May 2015, the Australian and New Zealand Bone and Mineral Society (ANZBMS) launched its pivotal Position Paper on Secondary Fracture Prevention, calling for radical change in how people who have suffered a fragility fracture are being managed.
Download ABC Story- Osteoporosis: Patients suffering unnecessary fractures due to missed diagnoses, doctors say
Updated PCOS guidelines

The Australian PCOS Alliance published the first international evidence-based guideline for the assessment and management of PCOS in 2011, using a rigorous approach incorporating consumer participation and considered judgement of 31 expert clinicians and researchers from PCOS relevant disciplines. The guideline is endorsed by the National Health and Medical Research Council in Australia (http://www.managingpcos.org.au/pcos-evidence-based-guidelines), has been commended internationally by the NIH and incorporated into the NICE guidelines in the UK and now by the WHO.

The Alliance now has an NHMRC Centre for Research Excellence on PCOS which will expand and extend the guidelines to become the international guideline in PCOS. In the interim in response to a recent publication of a large scale, high quality trial, we have updated the section of the guideline relating to the use of aromatase inhibitors. Until now, use of aromatase inhibitors has been a controversial topic and they have not been recommended for ovulation induction in women with PCOS, given uncertainty of the evidence. Incorporating new evidence into our meta-analysis and rigorous guideline process we now propose their use, with consideration of the individual patient and situation (http://www.managingpcos.org.au/pcos-evidence-based-guidelines). Under the auspices of the Centre for Research Excellence in PCOS, we are in the initial stages of a full update and expansion with a Delphi process conducted to identify additional clinical priority areas where guidance is needed. We anticipate completion of the updated guideline in 2017 with a parallel program of translation underway.
Desiccated Thyroid or Thyroid Extract Position Paper
Desiccated Thyroid or Thyroid Extract (2011) (86KB)
Working Group of the Australian and New Zealand Bone and Mineral Society, Endocrine Society of Australia and Osteoporosis Australia
Calcium Supplementation Statement (reviewed 06/2013)
Vitamin D Position Statement (10/2013)
Vitamin D and health in adults in Australia & New Zealand: A position statement. MJA (June 18, 2012)

Thyroid Cancer Guidelines
The official Journal of the ESA, Clinical Endocrinology,is pleased to announce publication of the latest Guidelines for the Management of Thyroid Cancer from the British Thyroid Association.
This third edition represents a comprehensive revision of the guidelines since their last update in 2006/7, involving several new contributors from a wider range of disciplines. The new edition incorporates recent evidence and promotes further the survivorship agenda by emphasising the importance of quality of life. Patient engagement and participation in decision making is highlighted. The role of new and emerging treatments in advanced disease is also included. Ultrasound of the neck performed by an expert operator is invaluable in the investigation of suspected cases of thyroid cancer and a new chapter is devoted to describing how to best utilise this technique. Additional chapters include microcarcinoma, anaplastic thyroid cancer and survivorship.
It is hoped that the document will provide guidance for general practitioners, general physicians, endocrinologists, surgeons, oncologists, nuclear medicine physicians, radiologists, pathologists, medical physicists, biochemists and nurses, as well as those involved in managerial roles. The guidelines are also intended to provide a basis for local and national audits.
Issue

Clinical Endocrinology
Special Issue: British Thyroid Association Guidelines for the Management of Thyroid Cancer
Volume 81,Issue Supplement s1,pages 1–122,July 2014